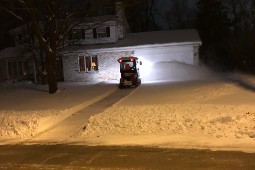 We at The Perfect Cut provide snow removal services for both residential and commercial clients in the Fox Valley. We pride ourselves on keeping the appearance of your property the number goal during the snow removal process. We are extremely dependable and flexible when it comes to the type of equipment you want us to use on your property and how often you would like us to remove the snow.
Residents may request for a snow blown driveway rather than it being snow plowed and we are happy to accommodate you in any way that works best for your property.
Services Available:
Snow Plowing
Snow Blowing
Shoveling
Salting
Snow removal from location
We are available 24 hours a day 7 days a week. We offer discounted cleanups for properties that need to be cleared regardless of the amount of snow.
Contact us today for further information on pricing, scheduling options or any other questions or concerns you may have.